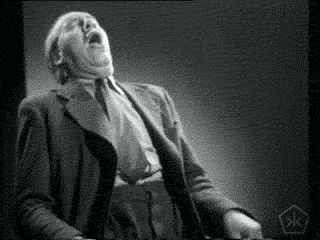 A number of years ago, I spent a week in Houston. This was during the summer, and as is usually the case Houston was about 98° (32° C) with about 80% humidity. That was outside, of course. Inside practically everywhere I went, they had the air conditioning going full blast, so it was about 68° (20° C) with 10% humidity. I spent a week going inside and outside, but I didn't have any ill effects. I went home, where I was scheduled first for a week of vacation followed by a week training at the Bank of Hawai'i.
Within 24 hours of arriving home, I was miserable: coughing, runny nose, sinus pain, sore throat, all the signs of an upper respiratory infection. We hadn't been planning to go anywhere on vacation, so there were no plans that we had to cancel, but we didn't do a whole lot that week. I got a prescription from the doctor, which helped some, and by Saturday, when I was to leave for Honolulu, I felt pretty good. Not great, but I thought I'd be okay to go.
I had a direct flight from Atlanta to Honolulu. It was about a seven-hour flight, and since the time difference between Atlanta and Honolulu was seven hours, it meant I'd arrive at the same time I left. After 6½ uneventful hours in the air, we started making our initial approach. And that was about the time that my head felt it was going to explode. My ears hurt, I could hardly breathe, I'm sitting with my mouth open trying to get relief. A flight attendant gave me some gum, which helped a little, but it got so bad I thought I would pass out. When we did finally land, everything went back to normal, thank heaven.
I got to my hotel and called Mary to let her know I was in and my general state of health. That's when she told me that, the week before while I was in Houston, she had babysat for the kids across the street, both of whom were now down with, you guessed it, upper respiratory infections. I guess after a week of ever-changing temperatures and humidity, my immune system had basically given up…