It's weird that, on the second day of summer, I'm writing about fall, or if you prefer, autumn, but when I hear "leaves" that's where my mind goes, maybe because of the song "Autumn Leaves." Here's a beautiful version of the song done by the late Eva Cassidy.
Jim Gaffigan has a particularly funny take on fall…
Fall is the season when professional hockey starts in North America, and wouldn't you know, one of the teams is the Toronto Maple Leafs?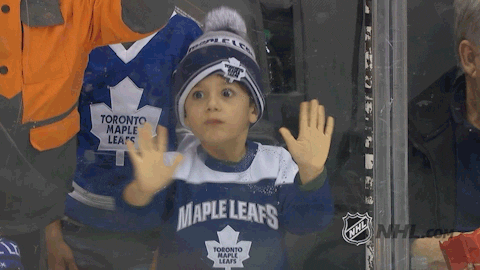 That's the Maple Leafs, not the Maple Leaves. That way, you can say that Mitch Marner is a Toronto Maple Leaf and John Tavares is a Maple Leaf, and together they're two Maple Leafs. Saying they were Maple Leaves would just be weird. Kind of like this discussion…
---
Stream of Consciousness Saturday is brought to you each week by Linda Hill and this station. Now a word from Post, makers of Fruity and Chocolate Pebbles. They're fruity-licious!