How's everyone's Monday going? Time once again for Share Your World! Melanie asks the questions, and we provide the answers. Here are today's questions.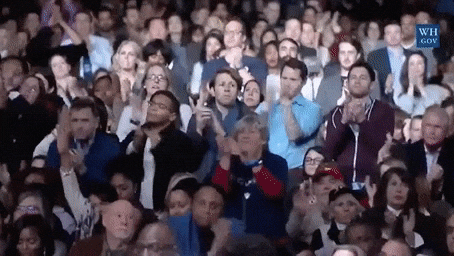 How comfortable are you speaking in front of large groups of people? I was a trainer for over 15 years, so it comes as second nature to me.
What would be the best thing you could reasonably expect to find in a cave? A vein of gold.
What did you think was going to be amazing but turned out to be horrible? Mary and I went to visit friends (in Minnesota, as it so happens). I called them to let them know when we'd be arriving, and Greg, who had been in the pipe band with me, says "Hey, John, remember when we were kids and we'd sit in front of the TV on Saturday morning, watching cartoons and eating Lucky Charms? Let's do that!" I was seriously excited about that. On the way to their house after they picked us up, we went to the store and bought a box of Lucky Charms and a gallon of milk. Saturday morning arrived, and Greg and I got up, poured ourselves a bowl of cereal with milk, then went to watch the cartoons. We both took a bite of the cereal, looked at each other, and said "This tastes like crap." We put the TV on and couldn't find any good cartoons, either. We did manage to finish the box (it wasn't that big) and watched some stupid cartoon, but it wasn't the same.
What's the silliest thing you've observed someone get upset about? I'm sure this was back in 1974, because I was at Gingiss Formalwear renting a tuxedo for prom. This guy (maybe in his 30's or 40's) came in with a red, white, and blue top hat that he had pressured the clerk into selling him the week before (it was a prop that had been sitting on a mannequin's head), and wanted to return it. When he was told by the clerk (who had been the one to sell it to him) that he was told at the time he bought it that it couldn't be returned, the guy got incensed. "What the hell am I supposed to do with it, then?" the guy demanded. They argued back and forth for almost fifteen minutes, and finally the guy stomps out of the store with his hat. It was all I could do to keep from busting out laughing…
See you in the funny papers!