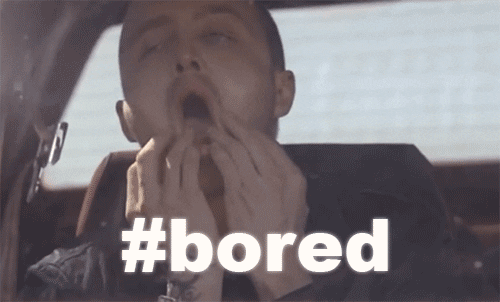 Well, the prompt said "Share a photo that best represents your July." All right, it's a GIF, but you get the idea.
As the fourth full month of our two-week shutdown draws to a close, I find myself questioning whether all of this "shelter in place, wear a mask, practice social distancing" is really working. Due to mobility issues, I don't get out of the house too often, which means I've spent a lot of time at home. Too much, maybe.
Probably just as well. The dog days of summer are upon us here, and we've been experiencing temperatures in the 90's (that's over 32 for you centigraders) with humidity in the 40-50% range, making for some very uncomfortable days, days where Mary also stays home and doesn't go out. The National Weather Service has predicted rain every day this week so far, and you know how it goes: if the NWS says it'll rain, it's not going to rain. Maybe we should have a picnic or wash the car. Nothing brings torrential rain like that.
We did manage to get a few things accomplished: we bought a refrigerator for the garage and had an extra electrical line put in for it. I get all the information on what was done second hand, but from what I understand it required adding a breaker to the breaker box and running a line from there. But we have that down there now, and Mary's happy because it means she doesn't have to lug bottles of lemonade up from the garage to make sure it's cold enough for mealtime. I'm happy because we have a freezer large enough to hold some extra Home Run Inn pizzas. I know some of you are saying "frozen pizza? Icky poo!" but these are really good.
Blogwise, I welcomed my 500th follower today. Keep in mind, those are just the followers that use the WordPress reader to read The Sound of One Hand Typing and doesn't include people who have subscribed by mail, who use a feed reader like Inoreader or Feedly, or who are prompted to read by the blog's Facebook page or my Twitter feed, or just drop by every day because they know I'm here, but still, I'm happy for all my followers and appreciate your reading, liking, and commenting. Thanks!