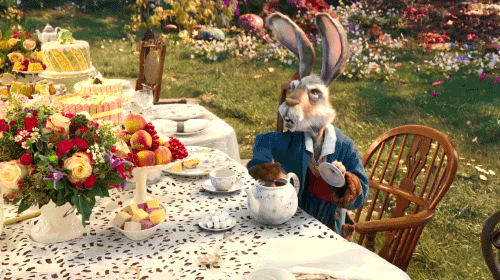 I'm moving a little slow here. All week I've been able to get the posts for the day all done and scheduled for the wee hours of the morning, but I've had so much blog stuff going on right now that I finally decided to do this the day it was due. Deadlines are more internal now than they were when I was working.
I had a weird situation with deadlines a few years ago, with the company I worked for when I had my stroke. I got an email one afternoon from my boss asking me if I had finished a project, along with the email where he had assigned it to me. I was in a panic, digging through my deleted mail looking for the email. When I couldn't find it, I looked at the people and groups the forwarded email went to, and I wasn't listed. I checked the distribution groups that were on the email, and discovered that I wasn't on any of them. Understand, with that company, you didn't get on a distribution until your manager contacted the system administrator and asked him to add you.
Now, I was indignant. I had asked him no fewer than three times to add me to the distribution for my department, and he still hadn't added me. I wrote back to him and said something like this: Mark, I apologize, but I never received this email. Had I been added to the Support distribution, I would have gotten this and started it immediately, but since this is the first I heard of it, I haven't had a chance. There was a lot more I wanted to say, like "if it was that important, you should have called me or at least put my name in the 'To:' field so you'd be sure I got it. Maybe now you'll add me to the Support distribution like I asked you to do at least three times. Bonehead." What killed me was that he never called to apologize or even acknowledged the email I sent in reply. I thought I was going to have another stroke.
What all the forgoing had to do with "slow," I don't know, but you have to admit, it was a pretty good story.