I'm approaching an important milestone in my life: in two weeks, I turn 65 years old.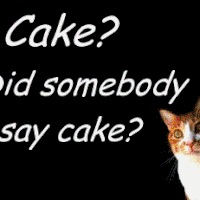 65 is the traditional age for retirement, but they changed the rule back in the '80's so that there was no set age for collecting your gold watch, packing up your personal belongings and saying goodbye to all the people you worked with for such a long time.
My grandmother was born in 1900 and retired on her 65th birthday, on Bastille Day 1965. We were at her house and my father suggested that the three of us write a note to her congratulating her on that milestone. Mine initially read "Congratulations on your retirement, Grandma. You deserve it: you're getting old!" Dad made me rewrite it.
There was a guy at the bank who was getting ready to retire. The asked him what he'd like as a retirement gift, and he said a set of luggage. It arrived about a month before his official separation date, and he started bringing clothes from home, saying he was planning to leave for Florida right after his going-away party, so he was just going to pack there. They gave him a big send-off, even hiring a limo to take him to the airport.
A week later, his wife called and asked "Do you know where my husband is?" Evidently, he ran into an old girlfriend at his high school reunion, the flame was rekindled, and they decided to run off together. I didn't hear how the story ended…
It's really kind of an anticlimax for me: I've been retired on disability for seven years and on Medicare for five, so I've gone through all those "rites of passage." I am already getting disability payments, which I understand will switch over to Social Security payments when I turn 66 ⅓. Still, it's a psychological thing: I'm getting old…