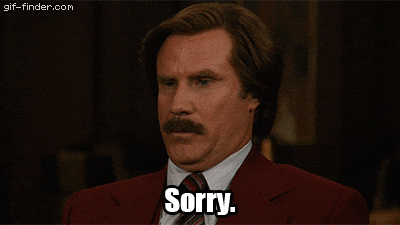 I was so busy with A to Z last month that I decided to use my entries for that as my entries for Monday's Music Moves Me. In doing so, I blew off Driller, who was last month's guest conductor, who asked for rain songs on the 12th and artists who were born in April on the 26th. As to the latter, most of my Song of the Day entries for April were a way to showcase artists on their birthdays, so I won't go back through them.
Which left the rain songs. Now, I have a playlist that I built years ago (in the very early days of the blog), and when I re-ran that entry a few years later, my brother Kip came up with another one. So for this list, I decided to go with all new entries, some of which I wasn't familiar until building the list. Hope you like it.
Roy Orbison, "Blue Rain": A song from Roy's 1973 album Milestones. It was released as a single, but failed to chart.

Eric Clapton, "Let It Rain": From his eponymous studio 1970 studio album, written by Slowhand and Bonnie Bramlett. It reached #48 in the US and #42 in Canada, but got a lot of FM airplay, as I recall.

SWV, "Rain": I never knew about these three ladies until today, but evidently they were a very popular singing group in the 1990's and have reunited. "Rain" was released in 1997 and reached #7 on the R&B chart, #15 on the Adult R&B chart, and #25 on the Hot 100.

The Cowsills, "The Rain, The Park, And Other Things": From 1967, this was a Top Ten hit in the US (#2 Hot 100, #1 Cash Box), Canada (#1), Australia (#4), and New Zealand (#2).

Neil Sedaka, "Laughter In The Rain": Neil's 1974 return to the Top 40 chart, reaching #1 on the Billboard and Cash Box charts for one week and #1 on the Adult Contemporary chart for two weeks.

Simply Three, "Rain": Don't know much about these three string players, but it is a lovely song.

Gene Kelly, "Singin' In The Rain": Birgit asked for this on the first two lists, and I had to include it on this one. Plus, it's a great song and a tremendous performance by Gene Kelly.

Gary Allan, "Songs About Rain": I wasn't familiar with Gary, but I liked the song when I heard it. It reached #12 on the Country chart, #71 on the Hot 100, and #10 on the Canadian Country, and was certified Gold. It mentions some of my favorite songs about rain, so when I do Part IV I have a good start.

Ruth Lorenzo, "Dancing In The Rain": Spain's entry into the 2014 Eurovision Song Contest, where it came in 10th.

Yiruma, "Kiss The Rain": Some lovely New Age piano by South Korean Lee Ru-Ma, who goes by the stage name Yiruma. It reached #9 in South Korea with sales of over 550 thousand.
And that's Monday's Music Moves Me for May 3, 2021. Alana and Stacy have the Linky list with all the participants listed.
Monday's Music Moves Me is sponsored by Cathy, Alana, and Stacy, so be sure and visit them, where you can also find the Linky for the other participants.