So we're supposed to create a playlist of music from the 1980's and 1990's. I found this hard to do, because I wanted to add a lot of songs for each decade, and I already hit you with a long playlist last week. So I got an idea: make a playlist for each decade. Here we go…
In the event that you have trouble playing this embedded here, you can play it over on YouTube here. If that doesn't work, I don't know what to tell you. Here are the songs in this playlist:
The Village People, "Ready For The '80's": Technically from 1979, but I thought it would make a good opener.

Culture Club, "Church of the Poison Mind": The older I get, the more I appreciate Culture Club. From 1983 and the album Colour By Numbers.

Sade, "Frankie's First Affair": An album cut from 1984's Diamond Life.

Swing Out Sister, "Waiting Game": Their third single from their second album, Kaleidoscope World.

Bruce Hornsby & The Range, "Look Out Any Window": From Bruce's 1988 album Scenes From The Southside.

Huey Lewis & The News, "If This Is It": From their 1984 Sports album, it was the fourth single off of it and their fourth straight Top 10 hit.

Sheena Easton, "9 To 5 (Morning Train)": From her 1980 album Take My Time, it had to be renamed "Morning Train" in the US because Dolly Parton already had a song on the charts called "9 To 5".

Robert Cray, "Still Around": From Robert's 1984 album Strong Persuader, this was an album cut that (in my humble opinion) should have been a single.

George Harrison, "Devil's Radio": From his 1987 album Cloud Nine, an album cut that would have made a great single.

Traveling Wilburys, "Not Alone Anymore": From their 1988 album Volume 1, sung by the incomparable Roy Orbison, who hits some incredible high notes at the end. You know, the kind only Roy could hit.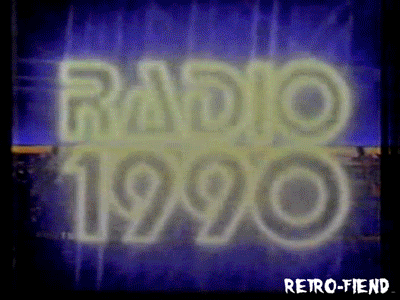 Again, if you have trouble playing this here, try over at YouTube.
INXS, "Suicide Blonde": From their 1990 album X. It was a Top 10 single here and in Australia.

Rick Astley, "Cry For Help": Rick took that fantastic voice and wrapped it around a ballad, and the result was amazing. From 1990's Free.

Tom Cochrane, "Life Is A Highway": This is the original, from 1991's Mad Mad World.

The Chieftains and Van Morrison, "Have I Told You Lately": First appeared on Van's 1989 album Avalon, The Chieftains covered it for their 1995 album The Long Black Veil with Van doing the vocal. Simply a beautiful song made even more beautiful by the traditional Irish instruments.

Sheryl Crow, "All I Wanna Do": From Sheryl's 1994 album Tuesday Night Music Club, it's based on a poem by Wyn Cooper called "Fun." By far her biggest hit, it won the 1995 Grammy for Song of the Year.

Acoustic Alchemy, "Casino": By the time this came out in 1996 I had pretty much given up on Top 40 radio, which had become increasingly about music that I didn't especially like. "Casino" is Acoustic Alchemy's signature song, going all the way back to the beginnings of the band. This version, from Arcanum (1996), was an updated one.

Fourplay with Chaka Khan, "Between The Sheets": Title track from Fourplay's 1993 second album. Originally done by the Isley Brothers, the vocal is done by Fourplay's bassist Nathan East with the lovely Chaka Khan.

Toto, "2 Hearts": I had to include one by Toto somewhere. Not the same song as the Phil Collins hit, an album track from their 1992 album Kingdom of Desire.

Candy Dulfer & Funky Stuff, "There Goes the Neighbourhood": A fantastic Dutch alto saxophone player who's the daughter of a fantastic Dutch tenor saxophone player (Hans Dulfer). This is from her 1990 debut album Saxuality.

Peter Cetera, "Even A Fool Can See": From Peter's fourth solo album World Falling Down (1992). The album was featured in a Heineken Light commercial in 2010. I couldn't tell if this was the song, though.
And that's Monday's Music Moves Me for June 21, 2021.
Monday's Music Moves Me is sponsored by Marie, Cathy, Alana, and Stacy, so be sure and visit them, where you can also find the Linky for the other participants.