Melanie has questions and I have answers…
What's one question you wish more people asked you? "Do you care?" I think people are afraid I'll be honest.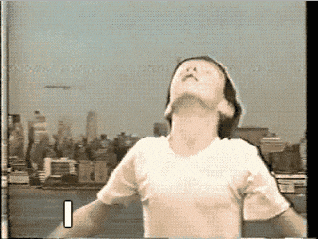 Do you like eggs? What's your favorite way to have them served? Over easy, hard-boiled, scrambled, in a breakfast casserole.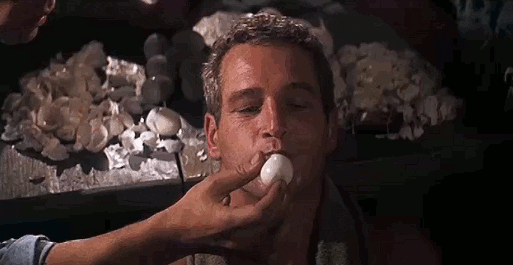 Thoughts on scary movies? This picture says it all…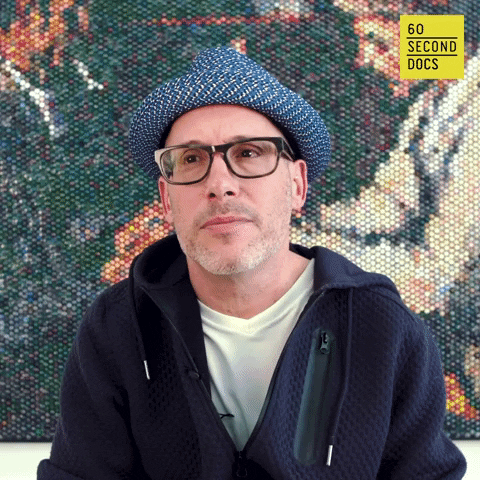 Do you believe in Karma? I worked with a guy whose wife's name was Karma, and she seemed fairly trustworthy… seriously, I do. I just wish I saw it in action more often…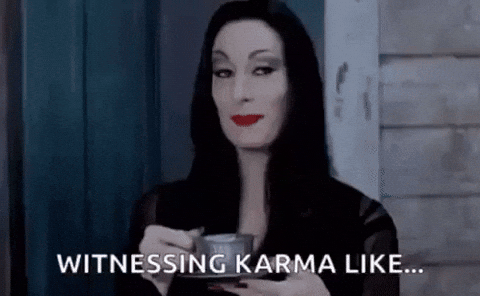 GRATITUDE: First, Kip is doing much better, relatively speaking. Thanks for your continued thoughts and prayers. Second, the blog Weird and Wonderful named The Sound of One Hand Typing one of their "10 Blogs To Follow," for which I'm grateful. Give them a follow!