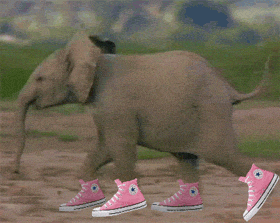 For a while back in the '90's, the big thing in guitar playing was playing fast. Some guy supposedly could play 600 notes in a minute. Wonder what it sounded like? I mean, there are times where it's important, but usually no.
When I was a kid, we would get pizza from this Italian restaurant named Papa Milano's. I went with my dad to pick it up one time, and we had to wait by the bar, which was really hoppin' because it was Friday night. I saw a sign hanging behind the bar that said, "I'm not a fast bartender, I'm not a slow bartender, I'm a half-fast bartender." I was about 8 and knew it was supposed to be funny, but I didn't get it. I asked Dad and he said "I'll explain it when you're 16." He didn't make it that far, so I had to figure it out myself.
The pre-Vatican II Church used to have days where you were supposed to fast, which in their explanation meant you could have one big meal and two meals that combined were smaller than the big meal. That meant if you had a big breakfast and a big lunch, you had to really chow down at dinner. Not quite the spirit of a fast, but you get the idea.
Did you ever fall asleep in the middle of doing something, and have a really strange dream? I just did. I dreamt that I was walking through my old neighborhood and calling out the streets like the conductors on the Rapid Transit line did. "Wayne, Wayne will be next… this is Wayne, Glenwood will be next. Change here for Arthur."
What probably brought that on was me watching ancient commercials for Anacin, which promised "Fast Pain Relief." Here's one of them…
When we were kids, we'd go off on a tangent with those commercials and have the poor guy who just got home really lose it. The "special ingredient"? Caffeine. It was like taking an aspirin, a Tylenol, and drinking a cup of coffee.
College was always a great place (and reason) to abuse caffeine. That would keep you going at 3 AM as if it was 3 PM. I was always partial to No-Doz, while another guy was a big Vivarin man. My aunt used to take these diet pills that you've buy out of the backs of women's magazines and she'd be up in the middle of the night, stripping paint off the furniture. Of course, then you'd crash and sleep for two days straight…