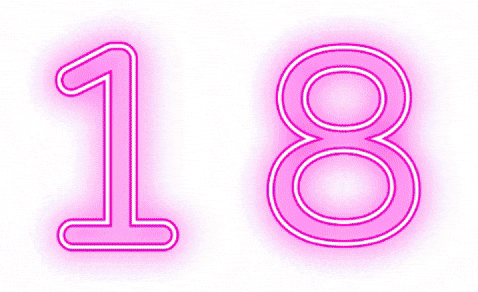 Since one of today's prompts is to "Write a blog post inspired by the word: Eighteen," and since it's the only prompt that inspires me, I've decided to do one of those "write a post in exactly x lines," where x = 18, because I do pretty well at those.
First, happy birthday to Maile, who turns 18 today and, as far as I can tell, is a lovely and mature young woman, a testament to the job her parents have done.
I'd like to welcome her as she takes her place at the adult table, and remind her that it's okay to make mistakes, because that's the only way you learn anything as an adult.
Maile, don't forget what Vern Law (who was a pitcher for the Pittsburgh Pirates for many years) once said, that life gives the test first, then teaches the lesson.
I won't ask you to follow the advice my mother gave me: "Now, get off your ass and get a job."
I've been spending much of the past week living with the stories of my misspent youth, many of which I've shared on the blog here and some of which probably shouldn't be.
Mary's been after me to gather all of them in some sort of book form and has given me until the weekend to accomplish it, because she's already given me several years to get it done and I haven't, aside from pulling the stories out of my blog and dropping them into Scrivener.
I rarely use Scrivener, because I'm not the kind of writer who does projects that require that I do, but I thought this would be the kind of project that would call for it.
All the stories I've done and gathered so far are all in different formats and fonts and whatever, so I'm hoping, perhaps against all hope, that Scrivener has the ability to reformat everything automatically.
I'm not what you'd call a Scrivener guru, so any help would be appreciated.
Since I'll end up with a book (more like a pamphlet) of all these stories, I'd appreciate it if you'd leave me a comment letting me know whether you'd be interested in (paying for) something like that.
Apparently, Scrivener will pull the book together and put it in Amazon format so I can sell it in their bookstore, which might be getting a little ahead of myself, but it's good to know these things.
I was up much earlier than usual this morning, and as such I'm still a little bleary-eyed and not thinking entirely straight, but I think I'm awake enough that this is all making sense, or at least starting to make sense.
It's been a busy morning so far: the guy from Coolray (the heating and air conditioner people) came to check out the furnace and install a surge protector on it (it's a gas furnace, but there are plenty of electrical things in it), and I paid my property and estimated taxes, meaning we were responsible adults.
That should excuse me from being a responsible adult for the rest of the day…
So, off to figure out Scrivener and all the stuff that goes with it, and to catch up on a few other things.
I hope the rest of your day is a good one.
Finally, I've been laughing way too hard at this…