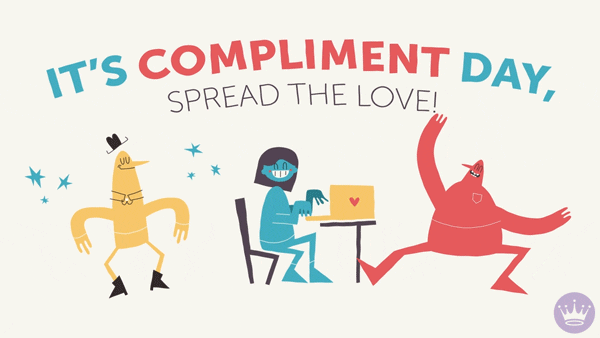 Cathy, our regular host that's also this month's guest host, picked out a tough one: "in honor of National Compliment Day, pick songs that offer a nice compliment to your readers or dance partners." Then she says in her post, "When I decided on my themes months ago, it sounded like a good idea but I never imagine how hard it would be until I began looking for songs and so I apologize to you if you struggled with this one, too."
Well, after struggling with this all day, I decided "screw this noise," and unilaterally changed the assignment to "make an acrostic playlist on the word 'compliment'." Enjoy!
The songs….
"Crazy Mama," J. J. Cale
"Open Your Heart," Madonna
"Moonlight Feels Right," Starbuck
"Poinciana," Manhattan Transfer
"La Vie En Rose," Avalon Jazz Band
"I'm A Loser," Vince Guaraldi with Bola Sete
"Mony Mony," Tommy James & The Shondells
"Easy Livin'," Uriah Heep
"Never My Love," The Association
"Time Is Tight," Booker T. & The MG's
And that, with my compliments, is Monday's Music Moves Me for January 24, 2022.
Monday's Music Moves Me is sponsored by Cathy, Alana, and Stacy, so be sure and visit them, where you can also find the Linky for the other participants.