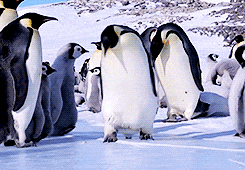 Falling isn't as much fun now as it was in the days before I needed help getting up. Obviously, I do everything I can not to fall, or at least if I do, fall near a flight of stairs so I have a chance of getting up.
My cousin Genny got married the Saturday after 9/11. We were fortunate enough to get into Chicago and to our hotel, which was across the street from where the reception was. Anyway, we had some time to kill after the wedding, so we decided to go back to the hotel, then walk over when it was time. No cars, no muss no fuss, right?
Anyway, we were set to cross Mannheim Road, and when the light changed, we stepped down, and I got my foot caught in a small hole in the pavement (Chicago has lots of holes in the pavement) and face-planted. I was all right, surprisingly, but I managed to tear the knee out of one leg of my pants. Fortunately, the pants were baggy enough that it covered the hole, and so as long as I didn't say anything, nobody would notice. I didn't say anything; nobody noticed.
---
I was working in Downtown Atlanta a few years later, and I was walking to the parking lot after work, and managed to walk off the sidewalk and fall on the dirt, which was about six inches below the sidewalk. Two guys who had been walking behinmd me saw that, ran over and picked me up. Never saw the guys, never got their names, all I know is they were right behind me and they were Indian. I really appreciated the help.