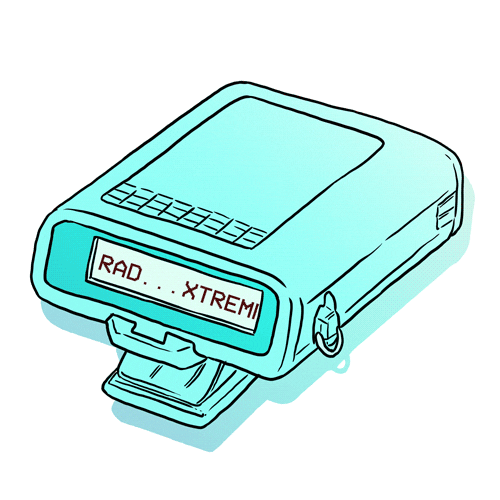 Back in the early '80's, my job required that I wear a pager, or, in common parlance, a beeper. It was pretty cool walking around with it on my belt, until the thing started going off at inopportune times, like lunch, when I was on the other side of the Loop, or when I was on the bus going home, because I couldn't do anything until I was near a phone, plus I needed to carry a dollar's worth of quarters everywhere because, while there were cellphones back then, they were huge and really expensive to own. If I was at home, of course, I could use my home phone, and there were times when I'd have to go back out and head back to the office.
When I moved to Atlanta, I was once again required to wear a pager. I was told by my boss at the time that, when the pager went off, I had to answer it as soon as I could. One day I had just left the office and it went off, so I had to go back to the office and find out what it was about. Turns out the "emergency number" was set up such that when somene left a message, it set off the pager. Someone had called the number and left a long and rambling message about how some sort of testing was going. Needless to say, she got an earful from me the next day.
The cellphone basically made the pager obsolete. I had a friend that worked for Bellsouth Mobility leasing pagers, and he ended up losing his job. That was life in the big city, I guess…
Linda runs Stream of Consciousness Saturday. Now a word from Motorola Pagers, for the messages you can't afford to miss!