Rory, who probably doesn't even know I follow him (OK, I'm kind of lurking), has this "Weekend Quickie," another one of those blog hop thingies. Since I'm jumping on a few of these, I thought I might as well do this one, too…
Is political correctness too politically correct? In other words, has it been overused to the point where everyone is pretty well sick of it? There are some in this great society of ours that strut around like Harley Quinn with her baseball bat, looking for someone to beat on because they call someone by the wrong pronoun. I think we can do without that. Be polite, be nice, recognize that the rules for what you can and cannot say change constantly so cut the person some slack and believe they weren't trying to offend your delicate sensibilities by saying something as innocuous as "Merry Christmas."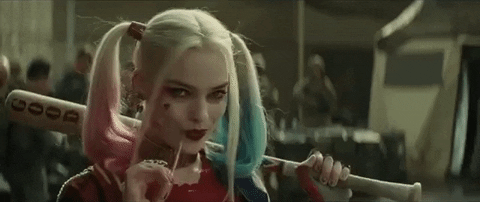 What are you good at? Figuring out computer stuff. Case in point: the list at the end of my weekly The Week That Was post, where I thank all of you that commented on my blog that week. I figured out how to automate that using a backup and a local installation of WordPress. I see something that can be done with a program instead of brute force and write the program(s) to do it. I was having trouble with the wireless printer at home and fixed it rather than throwing it out and buying a new one. And on and on…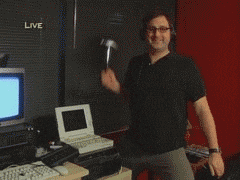 How did you learn to deep kiss? [which is different to pecking] From a girl named Holly. I was at a school function she was at, we found each other, she took me outside and we deep kissed a good long while. We dated for a wee bit, then a very good friend of mine started dating her shortly after we broke up, and I felt a little like George Harrison did when he learned about his wife Pattie Boyd screwing around with Eric Clapton. I got over it, I'm still friends wth the guy, and Holly, unfortunately, passed away (I think it's over 40 years now). I wrote about her a while back, if I can find it…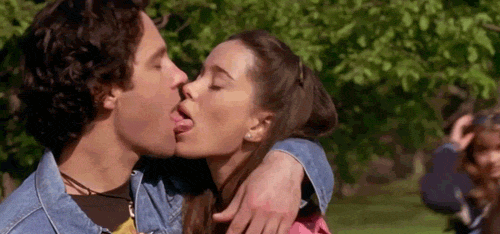 When was the last time you took an unexpected turn and where did it take you? Years ago, I was trying to get home from Minneapolis, and Chicago was fogged in. Nevertheless, we took off, and when we got close to Midway Airport we started to circle, and circle, and circle…. suddenly we got this feeling that the plane was going in a different direction. The pilot announced we were on our way to Detroit and would be there until things cleared up in Chicago…
What are the benefits to having a purple front door? Depends on what color the house is. If the house is gray, it would be a pretty good match, If the house is green, it warns anyone that wants to come in that you're crazy…

What patterns don't mix, and why not, or can you mix anything and get away with it with ease? Having played the bagpipes for a few years and wearing a kilt, I can pretty much guarantee plaid doesn't go with anything, particularly another plaid…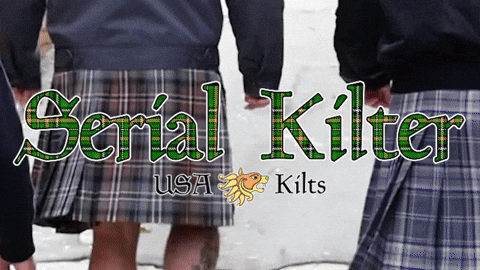 BDSM stands for what? Bible discussion study meeting, among other things….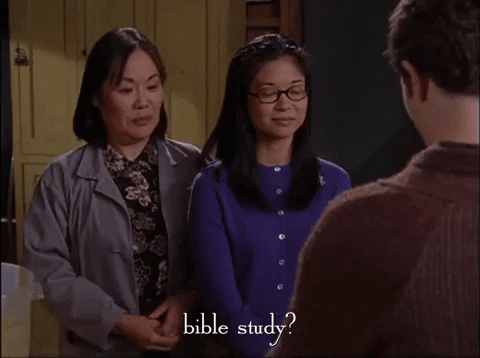 How do you know that you are smiling right when you are smiling? I can see my cheeks and feel my eyes crinkle.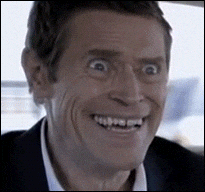 When was the last time you hung a picture and what was it of? I don't remember exactly when it was (other than "once upon a time"), but it was a sketch of the gateway to the Chicago Stockyards.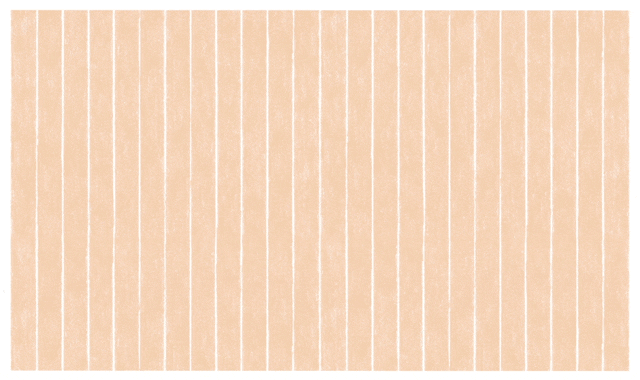 You have two choices, the blue or the red pill. Which one do you take and why? I know they're terms from the movie The Matrix, but was not actually sure what the significance of either was. So I looked it up…
The red pill represents an uncertain future—it would free him from the enslaving control of the machine-generated dream world and allow him to escape into the real world, but living the "truth of reality" is harsher and more difficult. On the other hand, the blue pill represents a beautiful prison—it would lead him back to ignorance, living in confined comfort without want or fear within the simulated reality of the Matrix.
Given these descriptions, I'd almost certainly want the red pill. I'm of the opinion that the overwhelming majority of humankind has been given the "mushroom treatment" (i.e. kept in the dark and fed bullshit) by a few very wealthy and very powerful people for a very long time, and where at one time I might have believed that that was nothing more than a bizarre array of conspiracy theories, I'm very skeptical of that worldview.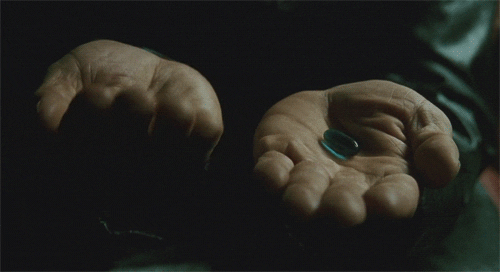 Bonus Question: Who said "If I swore you were an angel, would you treat me like the devil tonight" and who were they talking to? The Bellamy Brothers, in their 1979 hit "If I Said You Had a Beautiful Body Would You Hold It Against Me," their first #1 hit on the Country chart and second overall after 1976's "Let Your Love Flow." They're singing it to a woman they're trying to pick up, of course. Sing us out, David and Howard…