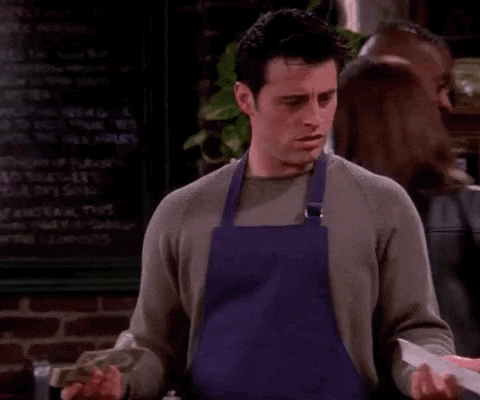 In a good portion of the world, a gratuity (or tip) is added to your check at a restaurant, usually 15% (I'm working on what I remember from my international travels, which were almost 20 years ago). So, if your meal was 10 Euros, you would pay 11.50 Euros. Likewise, in the US, restaurants generally state on their menu that a 15% gratuity will be added to the bill for parties of 10 or more. This is so that the server, who likely will only work the one table, is assured of getting at least 15% of their check.
Actually, 15% is a bit parsimonious, especially in this day and age, so I generally give at least 20%, and have actually started giving 25%. I know that times are tough and that the server and whoever they have to split the tips with needs the money more than I do. I do the same with taxi drivers and, although I haven't been to a barber or hair stylist in I don't know how long, I tip them as well. If I know the server or the barber or the taxi driver, I might give them more, because I like them.
When Mary and I went to the UK on our honeymoon, we stopped in a restaurant one day to get some breakfast. Our server was inattentive and didn't get it to us until it was almost too cold to eat, then when we were finished we waited for him to come with more coffee and the check. Understand, he was sitting on the other side of the counter doing the crossword or something. Finally, we got up to leave, and he came running over with the check, and made sure that we saw the words "SERVICE NOT INCLUDED." I said, "That was obvious." He didn't get a tip…
Linda brings us Stream of Consciousness Saturday every week. Now a word about Betty Crocker potato salad.