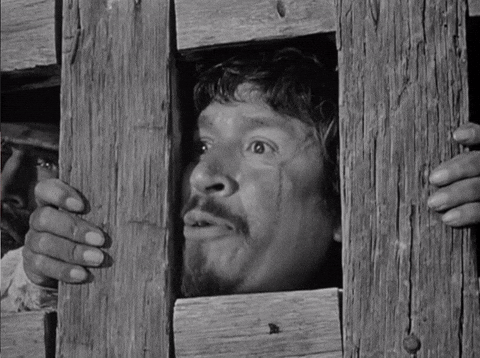 There weren't that many words that start with inm-, so I'll make do with what I can find. An inmate is someone who resides with a number of other people, usually against their will. Common examples are prisoners and mental patients.
A while back, I was out of town on business and I read that one of the local TV stations would be showing the 1967 movie Cool Hand Luke starring Paul Newman, George Kennedy, and Strother Martin that night. I had never seen it, and had nothing else to do that night, so I stayed in and watched it. If you're never seen it, Luke has been sentenced to two years on a chain gang for cutting off the heads of parking meters. No matter what they do to try to break him, he stays as defiant and as big a discipline problem as ever, and keeps escaping, only to be caught and dragged back to the camp. Finally they take him out and beat the daylights out of him.
Just when they think they've beaten him into submission, he steals a truck and makes a run for it. Needless to say, he doesn't make it.
The life of an inmate… If you haven't seen it, it's worth seeing.
Prisons and hospitals have been the scene for some great movies. Do you have any favorites?