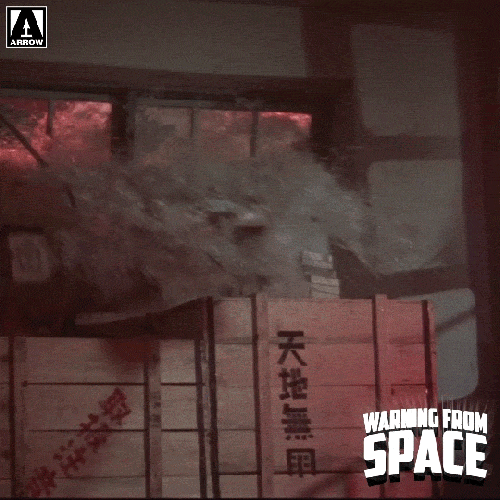 Inundate means "to flood," although usually in a more figurative sense than actual water overwhelming houses or sewer systems. The National Weather Service issues flood warnings rather than inundation warnings, because they figure more people know what a flood is rather than an inundation. We don't want people running for the dictionary when they should be running for higher ground.
Back in the old AOL days, it was not unusual for a young woman to enter a chat room and announce that she was "22/F," after which she would be inundated with private messages from men interested in a 22 year old female, even if she was in fact a 50 year old male.
TV stations and networks often make the mistake of breaking in to programming at inopportune moments, after which they are inundated with phone calls and other forms of communication from irate viewers who were watching when the station or network broke in. The most famous example is "the Heidi Game", when in 1968 the NBC Television Network cut away from a not-yet-completed New York Jets-Oakland Raiders game to broadcast the 1968 remake of Heidi starring Jennifer Edwards and Maximillian Schell. It was made worse when the Raiders scored two touchdowns and won the game while the viewers in New York fumed as Heidi frolicked through the Alps. When they learned that the Jets had lost, they let NBC know their displeasure.
More recently, in 2008, KAKE-TV decided they had to break into an NBA playoff game with 30 seconds remaining to conduct their monthly required test of the Emergency Alert System. By the time they returned from the test, the teams were headed to the locker rooms. KAKE got an earful from the viewers then, who inundated the station with angry calls. They were told by the switchboard operator that they had to run the test then, even though the EAS guidelines said otherwise.
The one that got me was the night CBS News broke away from an episode of CSI:NY with ten minutes and the denouement remaining to announce that PLO leader Yasser Arafat had died. By the time they finished waxing poetic about his life, CSI:NY had ended and the local stations were five minutes into their news broadcasts. That tied the switchboard up for hours, after which CBS announced that they would run the entire episode again that Saturday night, which these days is somewhat of a graveyard during which they rerun episodes of a couple of popular hourlong dramas before broadcasting their weekly newsmagazine, which is more of a "true crime" program these days.
Can you think of times when phone lines are inundated with calls?