Fandango asks today about TV habits, because he read an article about it and wanted to know if it was true.
Here are his questions, my responses, and animations in inappropriate places.
What country do you live in? Southeast USA.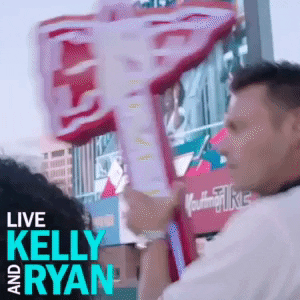 How many televisions do you have in your home? Just one. It's about twenty years old and it's one of those old picture tube behemoths.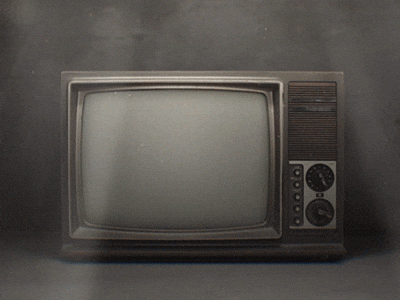 On average, how many hours a day do you watch TV? I watch from 90 minutes to 2 hours a day, after which I go get my leg pumped. Mary has the TV on for about 4 hours, but mostly with the sound off, and she's not really watching, it's just on.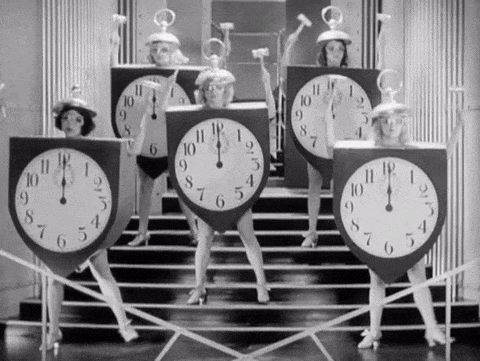 What kinds of programs do you typically watch (e.g., news, sports, movies, dramas, sitcoms, reality shows)? Weeknights, we watch Wheel Of Fortune (with the sound off, because Mary doesn't like the sound of the wheel) and Jeopardy! on the local NBC affiliate, then switch to MeTV and watch back-to-back episodes of The Andy Griffith Show, typically with the sound off (because we've seen the so many times, we can recite the dialogue). Saturdays we watch The Three Stooges on MeTV, then either the movie on Svengoolie ("Berrrrrrrrrrwyn!") or Mary will watch back-to-back episodes of Columbo on Cozi TV. Sunday, we leave it off. So old sitcoms and game shows.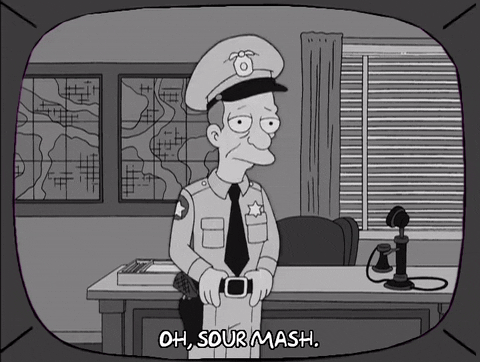 Do you watch programs as they are aired or do you record them and watch them at other times? As they're aired. We no longer have a VCR.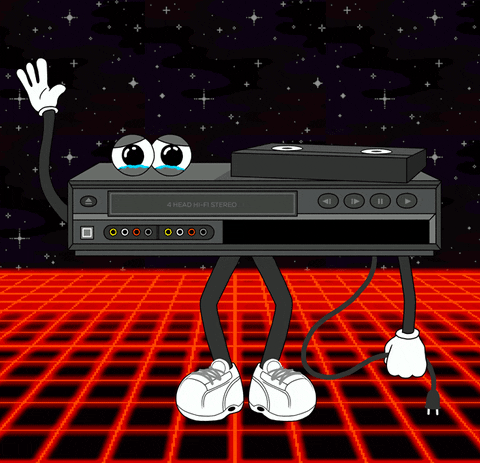 Do you mostly watch "network" TV? Premium cable channels (e.g., HBO, Showtime)? Streaming channels (e.g., Netflix, Hulu, Prime Video, Disney+, Apple+)? We don't have cable or satellite TV, and don't have a TV where we can watch the streaming services. As for network TV, there's very little on that interests us. As you can see, nearly all of what we watch is old stuff.
How often, if at all, do you use other devices than television (e.g., computers, smartphones) to watch programs? Once in a while, Mary might want to see something on Britbox, so she'll join that for a month or two. If there's an old program we want to see, we might actually buy it on DVD and rip it to the computer, or own it on Amazon Prime and watch it there. And of course there's YouTube. I used Locast, which was a great service, to watch local TV, but it was shut down.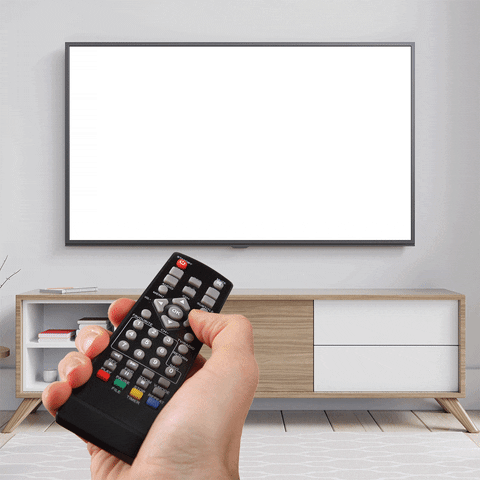 When I was growing up in the '60's and '70's, I couldn't get enough TV. There wasn't that much to be had, actually, but got as much as we could. I talk about this here and here.
I love TV for what it was, "vast wasteland" notwithstanding. Today, with hundreds of channels running 24/7/365, it's even more of a wasteland. Wonder what old Newt thinks of it now? He's still alive, you know. Maybe we should call him. He's still alive, but I'll bet if he were dead he'd be spinning in his grave…