It's started to cool down here in the sunny Southeast, with overnight temperatures falling as low as the upper 50's (around 15 for you centigrade fans) at night.
Autumn hasn't started as far as the astronomers are concerned; that'll be next Wednesday, by which time the summer temperatures return here, reaching almost 90 (32 C) by then.
The pollen season, naturally, has started; Mary's very sensitive to it, so I imagine she'll be laying in a supply of Claritin for the occasion.
By the end of next week, we should be at the point where day and night are virtually the same length, which is the definition of the autumnal equinox.
Funny thing: that's also the definition of the vernal equinox, which happens in March, right around my birthday.
The difference is that after the vernal equnox, the amount of daylight increases; after the autumnal equinox, the amount of daylight decreases.
I'm sure you all knew that, but I have fourteen lines to write, and this line is the halfway point.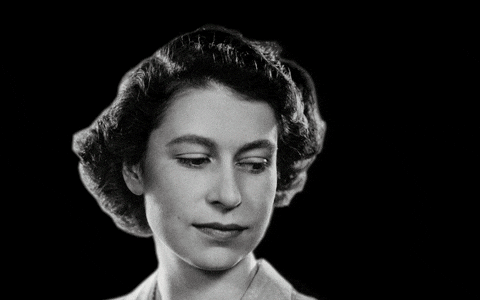 Queen Elizabeth II's funeral is next week; it promises to be a huge affair, covered by all the news networks, with plenty of pomp and circumstance.
I, like a lot of Americans, liked her very much, but I'll probably pass on watching any TV coverage of her funeral, choosing instead to be asleep or just waking up.
In our younger and more foolish days, Mary and I got up to watch then-Prince-now-King Charles marry Lady Diana Spencer.
The whole thing fell apart, of course, and she died in a car accident and Charles married Camilla, the true love of his life, who is now the Queen Consort (at least I think she is; I'm sure someone will correct me if I'm wrong).
Then perhaps the world can get back to normal… no, wait, then we have an election here.
I for one will be very happy to see the ads, which amount to "vote for me, don't vote for him/her, he/she is a jerk and will probably vote to blow up the earth," stop running every 10 minutes during Wheel of Fortune, Jeopardy! and the reruns of The Andy Griffith Show on MeTV.
And just like that, fourteen lines are complete…