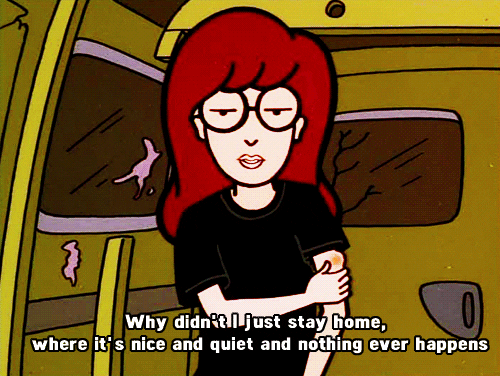 I know how Daria feels…
I was replying to comments about today's Song of the Day, "Ferry Cross The Mersey" by Gerry & The Pacemakers, and the bridge verse came to mind…
People around every corner
They seem to smile and say,
"We don't care what your name is, boy,
We'll never send you away."
That's what home is about: you belong here. Could be with your spouse, your kid(s), your other relatives, your dog, or cat, or bird, or combination of some or all of the above. I'd get home from one of my many business trips, and Mary would be there with a kiss and one or more of the cats would be waiting for me to sit down so they could sit on my lap. I was in my house, watching my TV, with my cats and Mary…. that's home.
I noticed something a few years ago: when I walk into a member of my family's home, there's a certain sense of comfort that I don't feel when I walk into a non-family member's house, or into a hotel room. I used to stay at Courtyard by Marriott Hotels all the time, because, no matter where I was, the rooms were all the same, except the bathroom was either on the left or the right of the room door. I was comfortable there, but not comfortable like when I was at a family home or my own. It was familiar, but there wasn't that sense of "I'm home."
Now a song about getting home…
Linda hosts Stream of Consciousness Saturday. Now a word from Hamm's Beer. A beer is a beer is a beer is a beer until you've tasted Hamm's!