Melanie is back! She has the quetions, I have the animations! Here we go…
Would you rather have no nose, or no arms? Definitely no nose. I can actually do things with my arm (one doesn't work, anyway)
Now, before I post this, I spent most of the afternoon looking back through my archives looking for this. I made this animation myself all the way back in March 2017. It's a clip from Monty Python's Flying Circus. I order you to be entertained!
What is your spirit animal? A cat, naturally.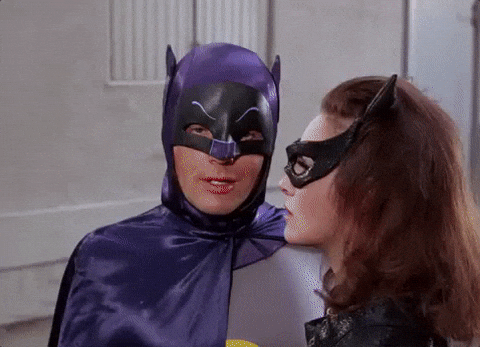 Do you think cavemen had nightmares about cavewomen? I'm sure they dreamt of cavewomen, and I think the only time it was a nightmare was when the cavewoman turned out to be a caveman in drag. Or Bertha Butt, one of the Butt sisters… no, those would be good dreams…
I love that song!
Where did the name Piña Colada come from? Puerto Rico, where the Piña Colada was invented. It's light rum, cream, pineapple juice, and coconut cream, blended with ice and served in a tall cocktail glass (or a hollowed-out pineapple) with a big chunk of coconut and a Maraschino cherry. Piña is Boricua for "pineapple" and colada means "strained."
You know damn well what I'm going to play here…
How thankful are you for good health, should you enjoy such a state of being? I'm thankful of the health I have. How good it is, I'm not sure, but at least I'm still standing…
And, with that, I'm outta here…