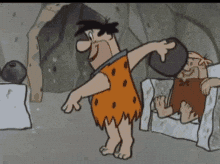 When we were still living in Chicago, Mary and I took up bowling, because why not? We even had our own balls and shoes. Neither of us were especially good at it, but we had fun.
The big bowling alley in our area (not actually our neighborhood) was Miami Bowl. Why it was called that, I have no idea. Maybe the owners liked Miami, about which there is plenty to like. Bowling is not necessarily one of those things. Jai Alai is a different story, but we won't get into that.
Our favorite, though, was an alley that was literally right across the street from Midway Airport. Planes would be taking off and landing while we were bowling. Kind of disconcerting when you're running up to the line to roll, but after a while you don't even notice. What I remember was that the ball return ran along the side of the lane, so you could see your ball being returned.
I was sent to Bogotá, Colombia, to work with a client and ended up having to stay the weekend. I woke up Saturday morning and had no idea what to do with myself, so I took myself to the mall that was across the street. I did some shopping, buying a sweater for Mary (the salesgirl had an interesting technique for selling it: she took off her own sweater, under which she was wearing nothing but her bra, and put on the one I was thinking of buying; naturally, I couldn't say no), then I discovered that there was a bowling alley in the mall. I rolled my personal best game there, one where I rolled a spare, then a strike, and repeated that pattern, ending up with a score of 200. I think I got more than a little help from the pinsetter, i.e. I don't think it set down ten pins each time. But I'll take it…
After we moved South, we went bowling a couple more times, but we lost interest after that. I think we donated our bowling equipment to one of the organizations that's always contacting us to donate stuff, and that was that. We don't miss it…
Linda is the host for Stream of Consciousness Saturday. Now let's visit Superior Bowl with Michelob Ultra.