Maggie is our hostess this week, and asks us about Halloween and costumes and stuff.
Let me preface all this by saying that Halloween was not exactly my favorite "holiday" …
Did you celebrate Halloween? If so, what was your most memorable costume? When I was in grammar school (grades 1-8) I did. The costumes I wore in grades 6, 7, and 8 are the ones I remember best:
in sixth grade, I was determined not to go trick-or-treating, and was in a generally shitty mood. Mom, not wanting to deal with her oldest son, handed me $5 and told me to go buy a costume and get out of the house and go trick-or-treating. The drug store at the end of Glenwood was the only place open, and all they had left were Snow White and Satan, so I bought Satan, brought it home and put it on. The costume consisted of a cape and a plastic mask. Since it was the end of October in Chicago and colder than a penguin's ass, I had to wear my winter coat under it. About halfway down the block when I ran into a friend of mine, dressed (as he had since 1964) as Paul McCartney. He said "What the hell are you supposed to be?" I decided I had enough and went home, knowing that I was supposed to be at home.

In seventh grade, one of my brothers talked me into going. I put on a pair of blue jeans, an undershirt on which I had written "NUTS TO YOU" in glow-in-the-dark paint, my gym shoes, and the lining from my trench coat (which I had removed and couldn't figure out how to put it back). I don't know what I was, but October 31 was about 75 degrees (roughly 50 degrees warmer than it had been the previous year) and I was in a better mood.

In eighth grade, I was going with a bunch of friends of mine. I didn't have time to buy a costume, so I went to the local trick shop and bought myself the worst-looking rubber mask I could find, and that was my costume.
When was the last time you dressed in a costume? What was the reason? At work, we decided to have a "Christmas in July" contest, and they chose me to play Santa, because I'm built like him. I made several phone calls to the contestants (the idea was to get them to sell training classes and services to our unsuspecting client base), which was fun, because I got to write them (my crowning achievement was the line "Santa's got to see a man about a reindeer"). My manager knew they were having a meeting in Atlanta, and asked me to attend, dressed as Santa, to introduce the idea. I had to rent a Santa suit on the hottest day of the year and do five minutes of standup while I told them what to do.
A week later, they were having this big celebration for one of the executives, and my boss, who was in Dallas, called on me to deliver the present from Customer Education, once again wearing the Santa suit. I might as well have bought the damn thing…
As a child, did you like pretending you were someone else? Did you create costumes with things around the house? Yes, I enjoyed pretending I was someone else, and still do, but costumes weren't involved.
Did you ever attend Mardi Gras, Carnival or any other festival with masks or costumes? Did you wear a mask or costume? No to the first, and if I had I wouldn't have worn a costume.
Were you ever in a play (school or otherwise) that required a costume? If so, who were you? Nobody got out of St. Ignatius School without being part of the Christmas play in December or the operetta in the spring. I tell the story of my Tony-award winning performance as Balthazar in the Christmas play here.
As I explain in the Christmas post, even-numbered grades did the Christmas play, odd-numbered grades did the operetta. If you didn't have a starring role in the operetta, you were generally relegated to some goofy dance choreographed by Mrs. Wolff, a superannuated former chorus girl who had been doing this since my aunts were in grammar school. In fifth grade, we were to do a "firefly" dance, where we would run around on a darkened stage lit with black lights, wearing black sweatshirts with phosphorescent tape on them and flashing little penlights. This was just after Dad had died, and I didn't have the patience needed to do the stupid dance, so I tried to get out of it. And I did, for one week, then decided they needed me too much, so I relented.
Do you participate in cosplay or go to Comic Conventions?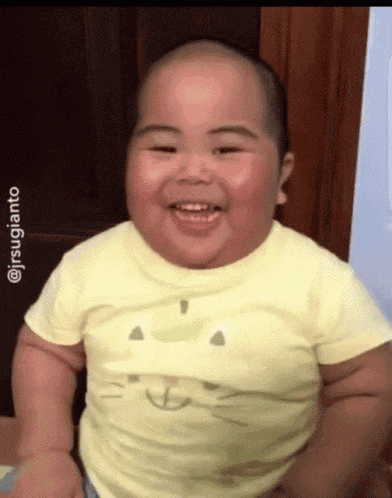 What character from movies, comics, or plays has the best costume? All the villains in the Batman TV series had great costumes. My personal favorite, of course, was Julie Newmar in her Catwoman catsuit (which I understand she had a hand in designing).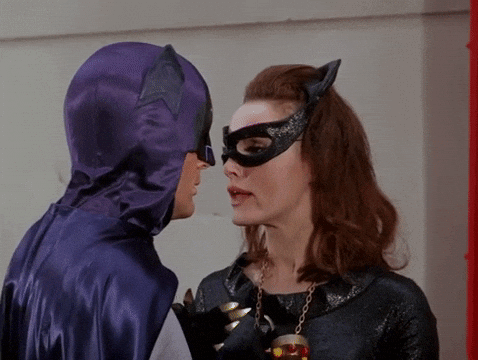 Think of scary or horror movies. Which character's costume and/or make up was the most frightening? Was it the costume alone, or the movie itself which made it frightening? Buffalo Bill, in The Silence Of The Lambs, wearing a suit made of women's flesh. AAAAAAAAAAAAAH!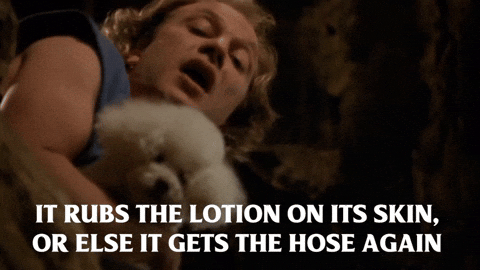 Have you ever visited historic places where the staff wears period costumes? If so, where was it? Can't say that I have. The closest I got to something like that was at the National Cathedral in Washington, DC, where the docents wear these unusual robes and hats…
Have you ever attended a Broadway or Off Broadway or Community Theatre production with great costumes? Leave a clip or photo here of your favorite. Can't say as I have… sorry…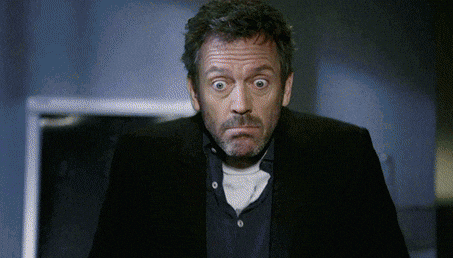 That's all for this week. Time for me to blow this popsicle stand…