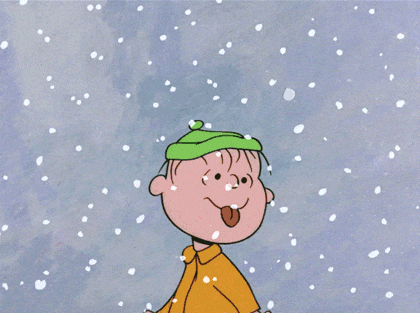 Snow is generally not a big issue here in the South, although we do get some, maybe once a year, but not every year. I don't think we've had any in a couple of years, which makes me worry that we're really in for a piling on this year. If it gets heavy enough, or if we get ice instead of snow, it could knock the power out. So far, we've been lucky: all our electrical lines are underground, so we don't have problems as a rule; still, the ones that carry the electricity to our subdivision are above ground, and if those go out, we're plunged into darkness.
When it snows here, we stay home and stay warm and wait for it to melt. Our house faces north, and during the winter the sunlight is blocked by the house. Consequently, I'm stuck in the house until it melts, which can be a week or more after the snow fell. Mary gets out there with buckets of hot water, but that doesn't work as well as you might hope. Ideally, we get calcium chloride, known as the "thirsty chemical," and sprinkle it on the steps. As it absorbs the water, it heats up, making the snow melt faster.
Considering where we came from (Chicago), winters here are nothing. As a rule, the temperatures here don't drop below 0° Fahrenheit (-18° Celsius, or centigrade, if you prefer), and there might be a couple of days of snow. In Chicago, daytime highs of -10° to -20° F (-23° to -29° C) are normal, with some very wicked winds. Lake Michigan stays warm most of the winter, leading to lake-effect snow, with warm, moist air over the lake colliding with dry, cold air coming from the west. The further inland you go, your chances of snow drop off considerably. It can be snowing in the Loop and perfectly dry four or five miles inland. The rest of the city gets snow from fronts (cold, warm, stationary and occluded) that pass through.
I understand that more people die during the winter than the summer, mostly because of the exertion of trudging through the snow and shoveling it. It'd be nice if it would stay warmer during the winter…