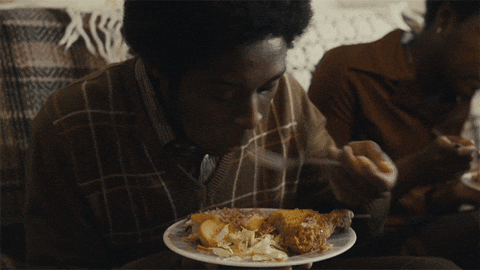 We had a good Thanksgiving dinner both on Thursday and yesterday. Turkey, sweet potato casserole (with marshmallows!), hash brown casserole (Mary substituted it for mac & cheese), applesauce and cranberry sauce, and of course pie for dessert, banana cream for me, a multi-berry pie for Mary. Of course, I ate too much, and of course, I don't care, because it was all really good.
I have a bunch of little things to attend to the next few days. Not anything earth-shattering, but there are a lot of them, and I want to try and get them knocked off. One of those things is to find out where a package of mine is. The Postal Service says that it's at one of their distriubution centers in Atlanta but that it's being held there for some reason. Anyway, they left me a message almost two weeks ago and gave me a number to call, and every time I call, I get an automated message telling me my call will be answered by the next available agent. After about a minute, the automated voice tells me that she'll transfer me to the operator, whereupon the phone rings about 15 times, then I get a rapid busy signal. It's driving me crazy!
Linda hosts Stream of Consciousness Saturday each week. Now a word about Grain Belt Beer. Goes great with hot dogs!
The voice of William Conrad!