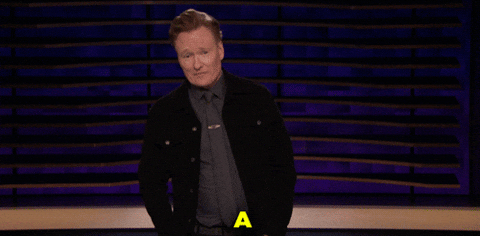 "Anyway" is a funny word. It's made up of a noun (way) and a verb (any), and it's an adverb. Not only that, "any way" and "anyway" aren't interchangeable. Think of Chicago's song "Anyway You Want"…
The first line of the song is "Anyway you want me, it's alright with me." In other words, if the person he's singing to, presumably a woman, wants him to be a friend, a boyfriend, a lover, a paramour, a stranger, etc., it's alright with him. Friend, boyfriend etc. are ways their relationship can go, and she may choose any one of them. So, the correct thing to say is "Any way you want me, it's alright with me."
I'd like to make one further correction, having to do with the word "alright." Back when I was a lad, I was taught by Sister Mary Antagonista, SHCJ that "alright" is NOT a word, and that it should be written as two words, "all right." As far as she was concerned, people who used "alright" instead of "all right" should be cast into hell with Satan and all the evil spirits who prowl about the world seeking the ruin of souls and English papers.
Anyway…
"Anyway" is more of a transition, an indication that the person who says it is changing the subject. Dan Rowant, of the comedy team Rowan and Martin, would use "moving right along" to achieve the same goal, which in his case was to get Dick Martin to quit talking about wherever his stream-of-consciousness mind had taken him, which was usually some innuendo of a prurient nature. I used "anyway" all the time when I was teaching, usually because I had stopped the lecture to answer a question, or more likely tell a joke. Like this one…
A duck walks into a convenience store and asks the clerk "Got any grapes?"
The clerk says "No, we don't sell fresh produce here."
The duck leaves, and comes back a half hour later. "Got any grapes?"
The clerk once again says "No, like I told you last time, we don't sell fresh fruit here."
The duck leaves, and half an hour later comes back. "Got any grapes?"
The clerk gets really mad, grabs the duck by the neck, and says "FOR THE LAST TIME, NO, WE DON'T HAVE ANY GRAPES! AND, SO HELP ME GOD, YOU COME BACK ONE MORE TIME AND ASK IF I HAVE ANY GRAPES, I'LL NAIL YOUR FEET TO THE FLOOR!" He then tosses the duck out the door.
An hour later, the duck comes back into the store. "Got any nails?"
The clerk says, "No, we don't have nails."
The duck replies "GOOD! GOT ANY GRAPES?"
Anyway, that does it for this week…
Linda is still running Stream of Consciousness Saturday, and we thank her for keeping it up. Now a word from Post, makers of Alpha-Bits Cereal!