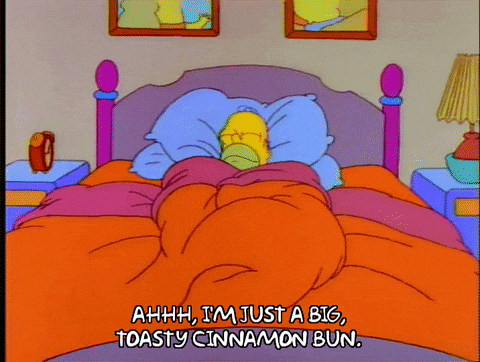 It's been colder than a snowman's backside here, so naturally Mary and I are doing all we can to stay in the house, warm and cozy. In prior years, when we lived in Chicago and took public transit everywhere, we would have to bundle up to go anywhere, but now? We don't leave the house unless we need to. Mary is going to Christmas Mass at 2 PM today; I'll stay home and maybe watch it on the website.
Cozy can also be something you do, as in cozying up to someone you want to have a romantic or business relationship with. Often, when you cozy up to someone for a business deal, the implication is that the buiness is some sort of monkey business, i.e. not entirely honest. There are a number of such business deals that we've heard of in the last several years. And that's all I'll say about that.
Then, there are cozy mysteries, which Wikipedia defines as "a subgenre of crime fiction in which sex and violence occur off stage, the detective is an amateur sleuth, and the crime and detection take place in a small, socially intimate community." Mary likes to read those, when she's not reading romance or Pride and Prejudice fanfic. I think one such author of cozies is Joanna Fluke, most of whose books have a cooking/food theme. Another, who I enjoy, is Elaine Viets, who has a series called The Dead End Job Mysteries, about a woman who caught her husband having a cozy relationship with another woman, and in the divorce she was ordered to pay him some percentage of her earnings, so she runs off and takes a series of menial jobs that pay in cash so she can't be found. Along the way she manages to end up working at places where there's a dead body and a mystery to be solved. You know the kind.
When we lived in Chicago, we lived upstairs from an English woman named Violet (we called her Vi) who had come to the US as a war bride. She was a lot of fun, and she and Mary (and sometimes I) would get together to watch British TV shows on PBS. Whenever they got togeether (usually in her apartment), she would make tea and would cover the teapot with a cozy to keep the tea warm.
There was a drummer named "Cozy" Cole who had a hit in 1958 with a song called "Topsy." It came out on as a single, with half on one side and half on the other side. The more popular half was part 2.
Linda runs Stream of Consciousness Saturday every week, and we appreciate that she does. Now, a word from Norelco, which if you spell it Noëlco, it says Merry Christmas!