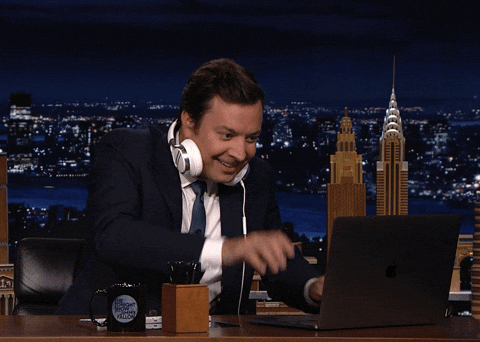 This week, I was looking at the prompts, and every time I'd start one, I'd ask, "hey, haven't I done this already?" So I'd check, and lo and behold, yes I had. Since Saturday is our 45th anniversary, I was going to do #5, "Write about your proposal," and found that I already had.
Then, I thought of doing #1, "Write a blog post inspired by the word: fly," and saw I had done that one as well.
I checked the next one, "Tell us about a crush you had when you were younger." Uh-huh. Kat even said to me, "JOHN HOLTON STOP REMEMBERING THE PROMPTS YOU'VE ALREADY WRITTEN ON!!! lol! I'm going to start asking you to submit new prompts so that I can add them to the Spring list of writing topics!" I'm sure I did, but they might have gotten lost, or maybe I didn't.
Anyway, I'll come up with more and send them on to her, because I like this weekly exercise and I like Kat even more. If you have any, you can pass them on, or send them to her. I'm going to comb through some of the prompts I've seem with some of the other blog hops I participate in and see if any of them are appropriate (or can be made so), and pass them along. I have several books of them as well.
Okay, on to this week's questions:
The older I get, the more I realize that I've done a lot of dumb things in my life, and made a lot of mistakes, but the one decision I made that I know was a good one was asking Mary to marry me. She's always doing nice things for me, particularly in my current condition. I need help doing a lot of things now, including dressing and bathing, and I know that's a real pain for her to do, but she does so without complaining. She does all the driving, and in fact is the one who does the shopping, though lately we've been using Instacart to do the shopping. That way, they do all the heavy lifting.
I used to take a limo service to the airport that was run by a man from Nigeria named Bernard. We were good friends, and as far as I know he's still doing it. He was also their only driver. This one Sunday, I was leaving Atlanta, and Mary, who had been visiting her folks, was flying back in. I arranged with Bernard to drop me off, then pick her up and take her home.
Anyway, I was at the gate waiting for my flight, and I hear Mary calling my name. Bernard had gone to the gate to pick her up (this was long before 9/11), and when he saw my flight hadn't left yet, he brought her by to see me, since I was going to be gone all week. It wasn't the last time someone did something nice for me, but it's one that stands out in my mind.
Mary and I are not into Valentine's Day. We treat it like any other day, and don't buy gifts for each other. I tried once: I bought her a red knit top with lace down the front, and she thanked me, but never wore it, and it became kind of a joke between us.
I've talked about our first Valentine's Day, when we went to see Sarah Vaughn and Count Basie at the Park West, a concert venue where you sit at long tables and have a couple of drinks during the show. Our seats were right up front, facing the stage, right in front of the horn section, the standard four trumpets, four trombones, and four "woodwinds," all of whom play saxophone, a few of whom play flute and/or clarinet. They were all seated when Count and his longtime guitarist, Freddie Green, came onstage. One look at each other, and they were off to the races. Then the horns came in, and practically blew us over. Mary was shocked at first that it was SO LOUD, but as the show went on she really enjoyed it. I, of course, was in heaven. We really had fun: we were seated across the table from two middle-aged gentlemen who were clearly a couple, and somehow it just made the experience even better, because they were really funny.