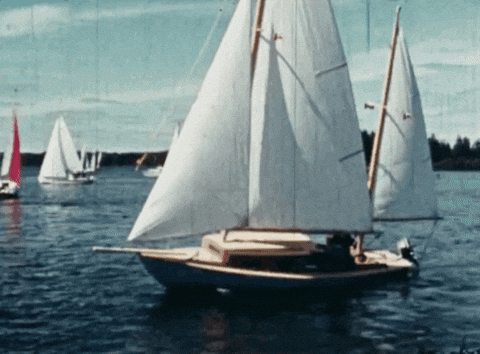 Two weeks ago, I came up with a list of ten songs with "sail" in the title, and asked if anyone else had any, to leave me a comment and tell me what they are. I got seven songs from y'all, some of which didn't have "sail" in the title but which had sailing as a theme. Being me, I decided to throw them all in and add a few of my own. Thanks to The Sicilian Storyteller, Paula, Bluebird of Bitterness, Willow, and Cathy, who suggested songs.
Rod Stewart, "Sailing" [Willow, Cathy, Paula)
Ella Fitzgerald, "A Ship Without A Sail" (Cathy, The Sicilian Storyteller)
The Irish Rovers, "Drunken Sailor" (Bluebird)
Mike Oldfield, "Blue Peter" (Willow)
Nathan Evans, "Wellerman" (Willow)
Dido, "White Flag" (Willow)
The Beach Boys, "Sloop John B" (Willow)
Bobby Darin, "Beyond The Sea" (John)
Charles Trenet, "La Mer (Beyond The Sea)" (John)
Sailor Moon theme (English) (John)
nd that's Monday's Music Moves Me for February 13, 2023.
Monday's Music Moves Me is sponsored by Cathy, Alana, and Stacy, so be sure and visit them, where you can also find the Linky for the other participants.