It's like déjà vu all over again. – Yogi Berra
Déjà vu is the feeling you get when you think you've done something again, when you're really doing it for the first time. There can be medical or psychological reasons why you might experience this, such as temporal lobe epilepsy, migraines with aura, dissociative identity disorder, anxiety, or schizophrenia, but most of the time it's a trick your brain is playing on you.
I experienced something like déjà vu back when I was a trainer. There was a lot of pent-up demand for a class for which we didn't have a trainer, so I learned how to do the class. Once I was sufficiently prepared, I spent close to three months doing just that one class. It got to the point that I would go to bed at night and dream about the next day. One day someone asked me a question, and I asked her, "didn't I answer that yesterday?" Well, I had, in my dream the night before…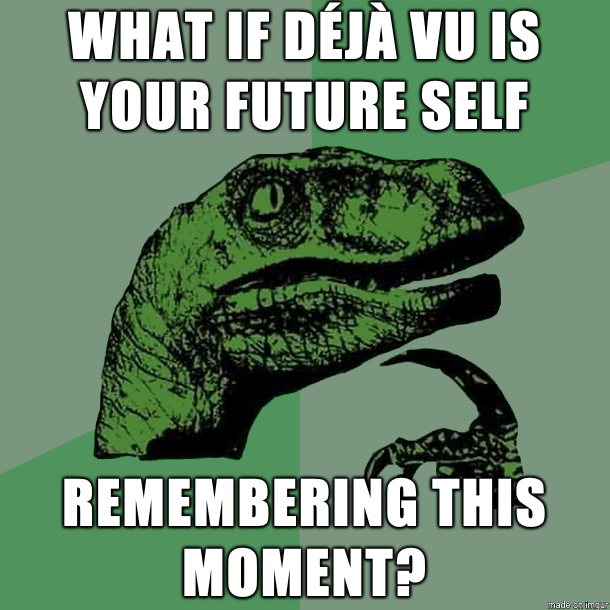 Wikipedia describes another sensation, jamais vu, which is the opposite: you think you're doing something you've done before (maybe a few hundred times) for the first time. Mom used to tell the story of watching TV with my stepfather and asking him to change the channel because they had already seen that show, and him insisting that he hadn't.
I'd be interested to hear your stories about déjà vu-like experiences you've had. In any case, see you tomorrow with my j-word for E.