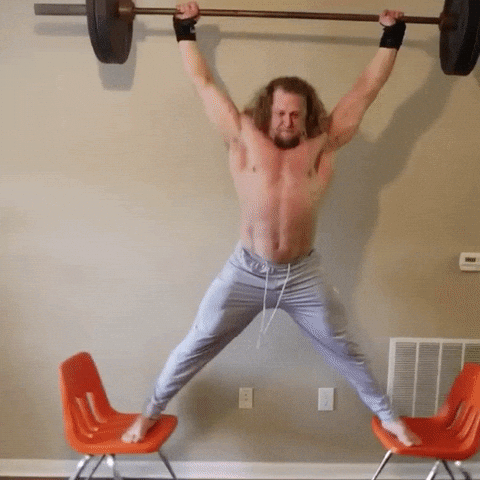 From the East Coast Business office in Framingham, Massachusetts, here's today's prompt: Write about what makes you feel strong.
Hmmm… I'm not sure that anything does these days. I mean, I'm handicapped, so I'm limited in what I can do. Maybe I need to eat my Wheaties…
The woman hosting Ding Dong School was Frances Horwich, who had a Master's in Education from Columbia and her Doctorate in Education from Northwestern. At the time she was invited to audition for the job, she was the head of the Education Department at Roosevelt College (now Roosevelt University) in Chicago. Wikipedia tells us that she was an experienced nursery school teacher, but had little experience with television, none of which included working to a classroom with no kids in it. She was scared, but auditioned and won the part, and agreed to give it a try. The show started as a local children's show on WNBQ-TV (now WMAQ-TV) in 1952 and won a Peabody Award, so they made it a weekday show that went out across the NBC Television Network in 1953. She was named Head of Children's Television for NBC in 1954, and moved to New York in 1955. Sadly, the show was canceled in 1956 to make room for The Price Is Right.
What that has to do with me feeling strong, I don't know, but I'm sure Dr. Horwich felt strong when her career in TV took off.
We used to eat Wheaties, and as I remember they weren't very tasty. I much preferred the taste of Cheerios…
Remember the shitstorm that ensued after that was shown? Some people didn't just see it as a little girl asking her mother if Cheerios is good for her father's heart, and the hilarity that ensues when the father wakes up from his nap finding himself covered in Cheerios. Some people couldn't see past the fact that the little girl had a White mother and a Black father. I mean, this is 2022, and mixed-race marriage and children are common. Some saw it as a way to force people to accept interracial marriage as more desirable than marriage between two people of the same race. I saw it as a way to use an adorable child actress in a commercial.
I'm feelin' pretty strong right now…